A POSITIVE PARADIGM
INNOVATIVE ON-ISLAND PROPERTY DEVELOPERS INGO VOLLKAMMER AND ROLF BLAKSTAD DISCUSS THE CHANGING DEMANDS AND AESTHETICS OF IBIZA LIVING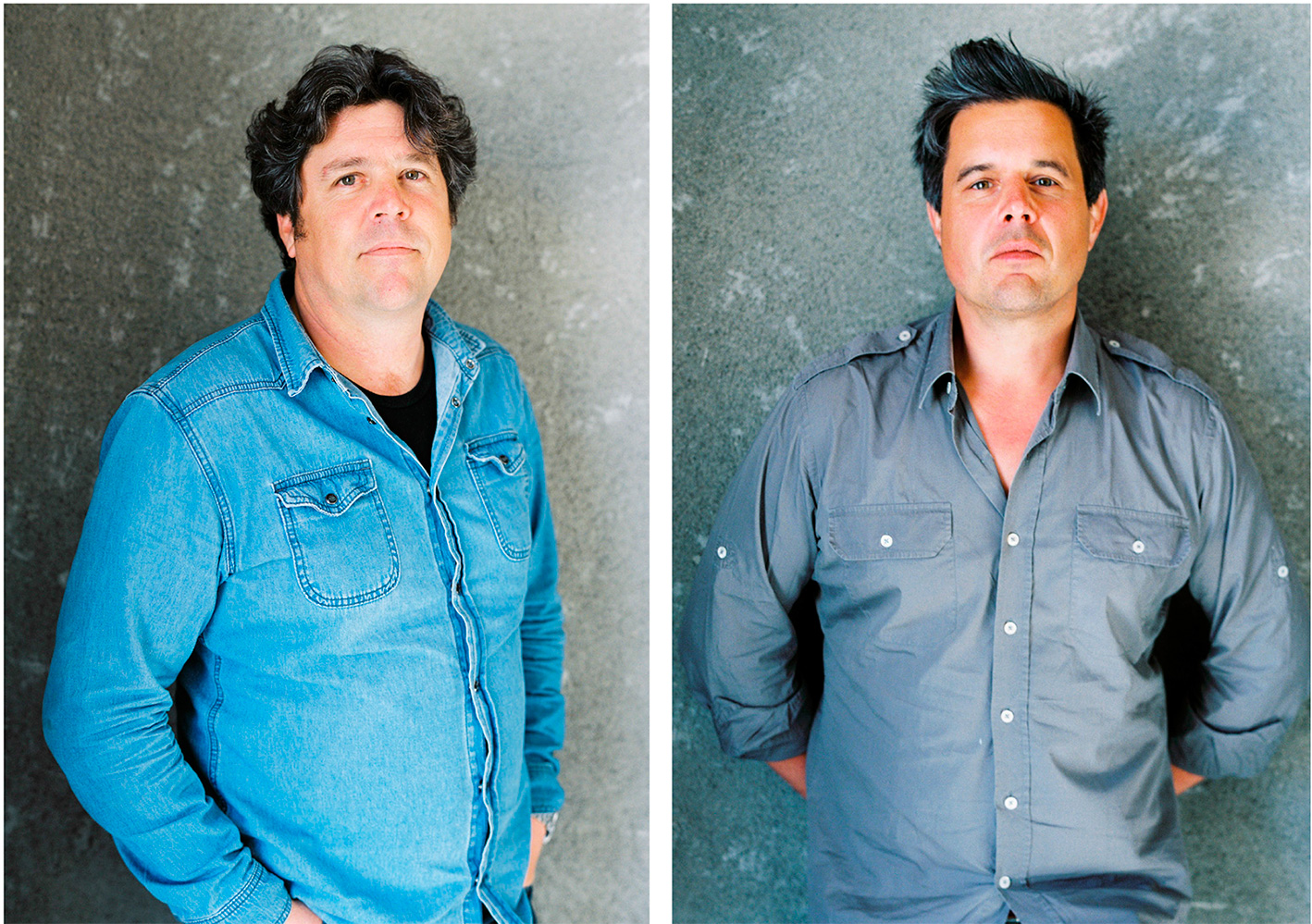 B&V COMES AT PROPERTY DEVELOPMENT FROM A CREATIVE VIEWPOINT ALLOWING EACH HOME TO DEVELOP ORGANICALLY BOTH INSIDE AND OUT
The global politico-economic situation always in uences the ebbs and ows of the property market. Markits Economics' PMI survey published in January still places Spain as one of the 'big four' European economies. While the rest of the country slowly emerges from the inertia of crisis, Ibiza's market is as buoyant as ever.
"In the last three years there has been a massive in ux of Europeans wanting to move to Ibiza," says creative property developer Ingo Vollkammer, co-founder of new island property development agency B&V. His partner, acclaimed Ibiza architect Rolf Blakstad agrees, believing it is most de nitely a sellers' paradise with the very high demand creating a 20-percent rise in sales on the island.
Within this positive paradigm, Ibiza is considered a European hub providing an appealing lifestyle for families and individuals for whom national borders are blurred – their lives are intertwined between work and leisure across the continent. "We're getting more and more inquiries from people coming to live here year round," explains Ingo. " ey're looking for a family lifestyle." Germans and British make up the majority of buyers with Dutch following close behind and a smattering of French and Italians on their tails.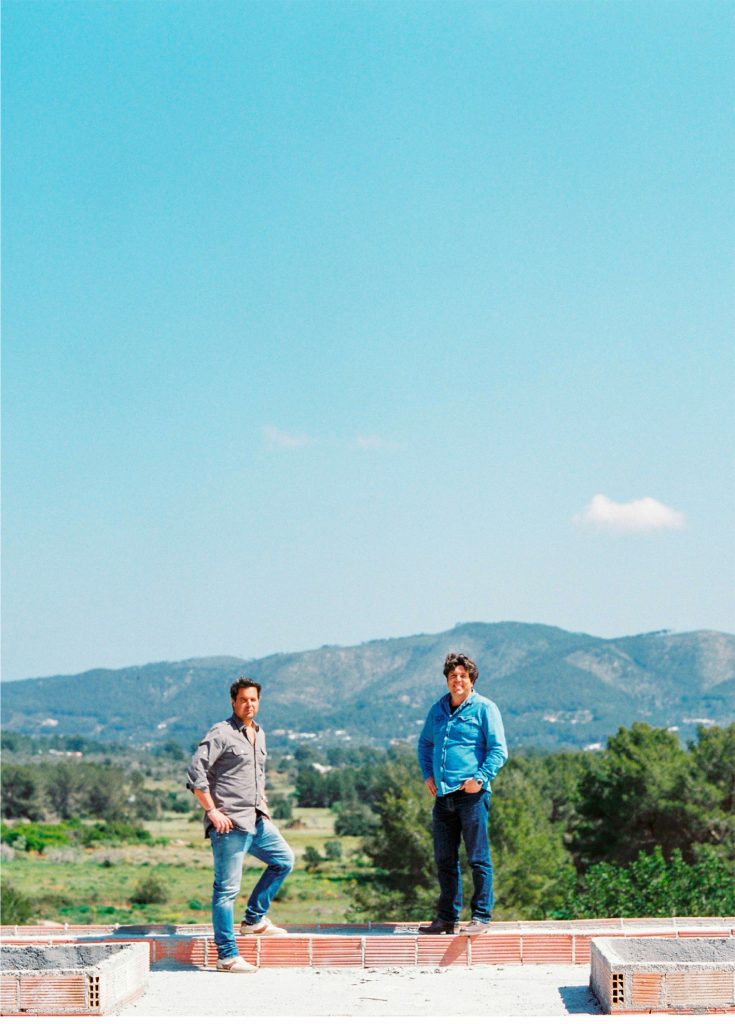 It seems there is an aesthetic push back to simpler times, away from the hi-tech homes of the recent past towards something more companionable. Technology is expected to work quietly in the background and the buzz is all about connection with friends and family. "Architecture responds to the economic state of the world," notes Blakstad. "People are seeking the familiar right now. We're building homes full of warmth and luxurious comfort." B&V and the island of Ibiza are at the vanguard of this lifestyle push and will continue to be for a long, long time.
An abstruse cosmic moment occurs when two like minds meet for the rst time. It's not immediately obvious to the passer by or even to the protagonists themselves but underneath a handshake and a simple conversation are reworks of recognition. When Blakstad and Vollkammer met in 2014, little did they know these sparks would organically evolve to create a business partnership founded on a concept never before seen in Ibiza.
e concept is actually quite simple. " e rst thing we ask ourselves is if we would live in the house we're developing," says Ingo. "Numbers are not important – though obviously there is a budget
to consider – but we have creative freedom to complete the project according to the needs of the location." In essence, Ingo and Rolf are the clients and unlike other developers, there is no cookie cutter concept. Each home is tailor made to suit the speci c setting.
Several factors had to coincide for a brand like B&V to develop in Ibiza. Obviously, the founders needed to meet in the rst place but demographics and economics also played a huge role, in addition to a shift in design aesthetics. " ere are two demographics that are attracted to B&V homes," Ingo clari es. " e year round residents, who don't want a minimalist summerhouse and the holidaymakers who may spend ve or six weeks a year here."
While Rolf Blakstad grew up in Ibiza, immersed in the changes – both cultural and architectural – that would take place during the island's tourist boom, German-born Ingo arrived to the white isle just three years ago after a long sojourn in California. He met Rolf – the island's uno cial ambassador for traditional architecture with a modern twist – after purchasing an old nca requiring reformation. It was via this project the two men realised a shared passion, a comparable temperament and a common aesthetic.
is is the rst time Rolf has been involved in development. "I enjoy the freedom," he says. "It means the creative side of architecture has a value and our choices are not limited by the restrictions of a set idea of worth." Coming at property development from a creative viewpoint allows each home to develop organically both inside and out. is idea is perfectly summed up in the company's motto: Organic luxury living.